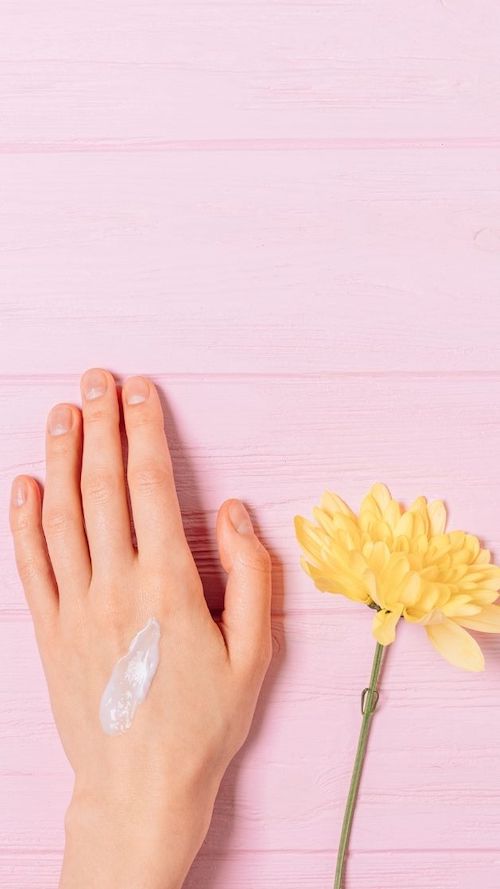 For many of us, aches and pains are part of our daily lives. In fact, it's estimated that 50 million Americans are dealing with chronic pain in one way or another. While discomfort can manifest in a variety of ways - like sore muscles after a workout, tight shoulders from slouching over a computer, or pain you can't pinpoint to an exact cause - it's no doubt an uncomfortable and often isolating experience. If you're looking for relief (we feel ya!), you may want to consider CBD topical creams and balms in your routine.
Keep reading for our guide to CBD topical creams including how they help with pain relief and other potential benefits. Plus, we're featuring three of our new Restore CBD Topical Balms in the South Tip collection that you can shop online. Each one is designed to help you with pain relief for your sore muscles. 💪
First, what are CBD topical creams?
A CBD topical cream is pretty much exactly what it sounds like! It's a cream, lotion, or balm that's infused with CBD and can be rubbed on your skin. We love it because it can be applied as needed - like breaks between zoom calls or after a workout. They're also easy to carry around with you when you need a little support on the go.
Do CBD creams really help with pain relief?
When it comes to therapeutic benefits and CBD topical creams, the potential is exciting. The research is still very limited and no conclusive statements can be made (yet). In the meantime, here are some research highlights:
Inflammation & arthritis
In a review published in the International Journal of Molecular Sciences, CBD topicals were called a "safe natural compound" that had pain-relieving effects in various animal models. The study also mentioned potential anti-inflammatory effects and its potential influence on anti-arthritic activity. However, the study also mentioned it's an understudied substance that needs more research. Similarly, a 2016 study discovered that topical applications of CBD could help manage pain and inflammation associated with arthritis.
Acne, eczema, and psoriasis
The American Academy of Dermatology suggested topical CBD products can be used as a supplementary measure for acne, eczema, and psoriasis.
Feelings of weakness, numbness, and pain
A 2020 study discovered that CBD oil can achieve "significant improvement in pain" in patients with peripheral neuropathy - damage to nerves outside of the brain and spinal cord. These feelings can often result in weakness, numbness, and pain.
Overall, CBD is still in the early stages of research - but it's encouraging to see these studies that show the vast potential of CBD's therapeutic benefits.
How much CBD oil or creams should I take for pain? And how long does it take to feel better?
Two of the questions we get a lot are: how much CBD oil or cream should I take for pain relief? And how long does it take to feel the benefits? While every person is different with their own reactions and experiences, we find it generally takes about 15 to 45 minutes to feel the effects. We also recommend using a pea-sized amount to the area affected - and going up from there as needed. There's no "one size fits all" answer for how much cream to use - so listen to your body!
As for CBD oil, refer to the bottle you're using for a recommended dosage. We find it's often around 10-30 mg.
CBD Topical vs. Oral
Unlike CBD smokables, gummies, or tinctures - CBD cream goes on your skin and not in your mouth. This means the effect of a topical is more immediate and localized; it doesn't need to enter the bloodstream to work. Using CBD orally can either be through the capillaries of the mouth (like a tincture under the tongue) or swallowing a gummy or capsule. Absorbing under the tongue is faster as it goes directly into the bloodstream without having to be broken down in the liver. We have an ever-expanding list of tinctures that are all vegan and keto-friendly!
Shop our CBD Topical Balm Products
Need some extra healing love on your shoulders? Back of your legs? You can easily apply our CBD Topical Balm over the area you could use some relief - and gently massage it until it's absorbed into your skin. Repeat as needed. Just don't forget to wash your hands after use.
Each formula includes 2,000 mg of CBD or a combination of CBD and Delta-8 THC. To put this in perspective, according to Healthline, CBD is considered high potency if it has at least 50 milligrams (mg) of CBD per 1 milliliter serving.
All of our CBD Topical Creams are vegan-friendly, lab-certified, and made in the U.S.A. without any animal testing.
Dealing with tossing and turning?
Find out how CBD can potentially help you sleep!