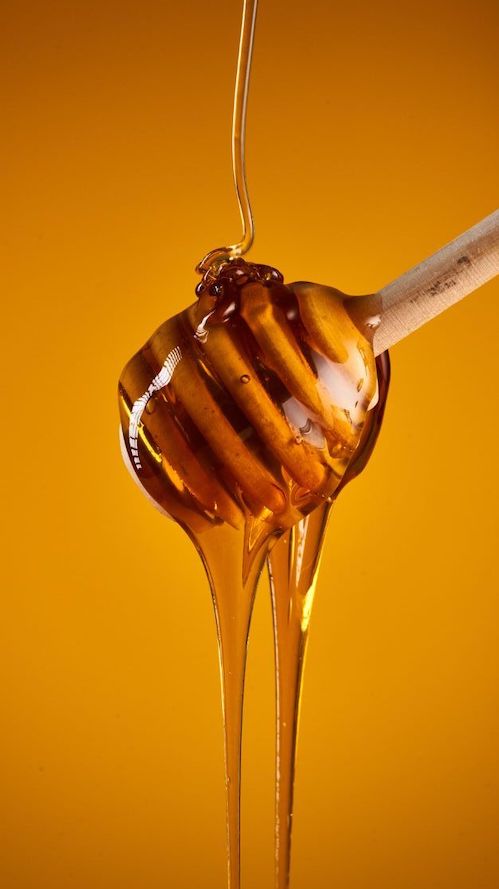 You have a sweet tooth but also looking to relax? Crave a cup of tea but with an extra kick? Want to make that cake you're baking a little more fun? Look no further than cannabis-infused honey. This tasty treat can make your mornings sweet and blissful or be a delicious nighttime routine for a peaceful night's sleep–and we're going to teach you everything there is to know about this product. Let's get started!
What is CBD-Infused Honey & How is it Made?
Cannabis-infused honey is exactly what it sounds like–your favorite bee-made delicacy with added cannabinoids. It combines the natural sweetness of honey with the therapeutic properties of hemp. How is it made?
Cannabinoid oil is extracted from the hemp plant (such as CBD, CBG, D8, etc.) and is mixed into the honey. It is then heated, left to infuse, and then strained. When consumed with a snack, a mug of hot tea, or simply eaten with a spoon, it gives you that little extra lift while going about your day.
CBD-Infused Honey Benefits
If you enjoy edibles and want that sweet taste without feeling guilty, honey is the perfect solution you've been looking for.
It's an organic treat that doesn't contain additional sugars or artificial ingredients while still providing a mouth-watering flavor and the satisfaction that comes with sweet stuff. Honey itself has many upsides; it is well-regarded for its anti-inflammatory, antioxidant, and antibacterial benefits. People commonly use honey to boost immunity, help digestive issues, soothe a cough, etc.
Infusing honey with cannabinoids just prolongs the list of fantastic effects it can have on your body. Eating infused honey can:
Improve your immune system.
Calm racing thoughts.
Relieve muscle soreness and stiffness.
Reduce stress to allow your body to better regulate sleep and combat sleeplessness.
CBD-Infused Honey Effects
Effects can vary based on the type of cannabinoid infusion you choose. For example, if you go for CBD + CBG infused honey, it could offer benefits such as relaxation, calmness, and improved mood. This cannabinoid combination can also be amazing for pain relief–chronic or otherwise–while helping with stress-induced sleeplessness and irregular sleep schedules.
On the other hand, if you choose a Delta 8 + HHC infusion, it can provide a calming, but also euphoric experience. You could feel relaxation and mood improvement with increased focus and creativity. It can also make you feel energized and give you a boost in mental clarity (as long as you keep the dose low).
Of course, as with any edible, the effects will vary based on dosage and individual tolerance levels. It can take up to an hour and a half to take effect, so don't overdo it. Our recommendation is to start small, be patient, and see how it feels. You can gradually increase consumption with time until you get that perfect feeling we're all striving for.
How to Use CBD-Infused Honey?
Infused honey is extremely versatile. While you can enjoy it with a spoon, there are many other options to pick and choose from.
If you enjoy a nice cup of tea or coffee in the morning, infused honey can replace your sweetener. That first taste is bound to wake you up, and the effects will follow you throughout the day. You can even pair that with an infused honey-drizzled toast for breakfast to add a little extra magic. If you're a breakfast fiend and toast is just not cutting it for you, we have another idea. Add a spoonful of butter over a stack of pancakes, drizzle infused honey on top, and enjoy the real breakfast of champions!
Breakfast is not the only meal of the day, though. When you mix a little balsamic vinegar, olive oil, ground pepper, and a spoonful of infused honey, you can make a dressing that will elevate any salad and quickly become your go-to lunch. Infused honey can also be used in different marinades and glazes for a unique twist to your favorite dishes.
Fan of baking? Infused honey can also be mixed into your favorite baked goods, such as cakes, muffins, and cookies, for a dessert that will satisfy your craving and provide just a little extra enjoyment.
The options are endless, but one thing is guaranteed. Infused honey will quickly become your favorite treat, so make sure to stock up!
South Tip's Cannabis-Infused Honey Recipe: Potency & Ingredients
Choose each product based on what best suits your needs and enjoy the lovely benefits while satisfying your cravings! As always, our products are lab-tested for quality and purity, ensuring you get the highest quality product possible. We also use high-quality Non-GMO organic honey from Brazil. All of our cannabinoids are hemp-derived and each product includes at least one cannabinoid that is a broad-spectrum distillate.
Euphoric D8 + HHC Version
1 tsp = 10 mg of cannabinoids (5 mg D8 + 5 mg HHC)
Broad-spectrum Delta 8 distillate and HHC isolate
Non-Euphoric CBD + CBG Version
1 tsp = 20 mg of cannabinoids (10 mg CBG + 10 mg CBD)
Broad-spectrum CBD distillate and CBG isolate
We take pride in providing our customers with clean ingredients, and our cannabis-infused honey does an awesome job with that. If you want to satisfy your cravings and enjoy your snacks even more, it's time to grab infused honey!
Want more information about edibles? Check out our blog about why edibles are the best way to consume CBD for long-lasting effects. This blog specifically talks about Gummies, but all edibles (including Honey) apply!