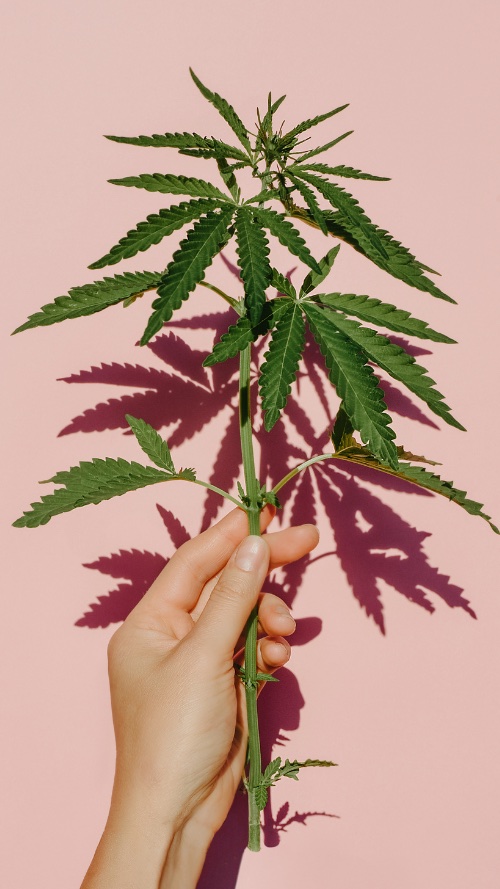 With so many CBD products out there, it can leave you wondering about the differences and effects of their various forms. More importantly, which ones should you choose and take yourself?
Different delivery methods are known to produce different effects, but it all comes down to you and your biochemical and hormonal profile to see which works best for you. Some may swear on the tinctures while others may not like how they feel under their tongue; some may do best on edibles while others don't notice the effects as much.
The best advice is always to try different forms of CBD & D8 and see which delivery method will help ease your pain and relax your mind and body in a safe, effective, and natural way.
CBD & D8 Edibles
Just like tinctures, edibles belong in the category of ingestibles, and they are the most discreet way of taking cannabinoids. They usually come in the popular form of gummies which makes them easy and quick to digest. Unfortunately, many companies on the market buy gummies from a third-party source and simply inject, spray, or roll them in CBD and sugar.
In our case, we make our gummies from scratch and we infuse them with CBD distillate. The process of infusing makes dosing more consistent, provides a longer shelf life, and develops an overall much higher-quality product. You can choose between CBD and Delta 8 gummies, depending on your preference.
Since the dosage is consistent, it can pose an issue for those just starting out as 25 mg might be too high. That's where choosing a tincture might be a better option. Once you find the best dosage for you, simply popping an edible in your mouth is a much more discreet option that can easily be taken on the go, any place, any time.
Another edible form of CBD is hard candies. We make both CBD and Delta 8 candies, and they come coated in powdered sugar to prevent them from sticking together in transit. With the same 25 mg dosage per candy, they might be too potent for beginners, but an awesome option for advanced users.
CBD & D8 Sublingual Tinctures
Sublingual tinctures are dropped under the tongue and left for a minute to be absorbed by your system. They come with a dropper that allows for controlled and careful dosing and depending on the cannabinoid combination, they can deliver different results.
Our Soothe CBD Tincture helps ease the body, Unwind CBD + CBG Tincture soothes the mind, Rest CBD + CBN Tincture works like a natural sleep aid, and our Energize Delta 8 + CBD Tincture increases your focus and creativity while giving you a natural energy boost. The Delta 8 + CBD combination can also be microdosed, but before you go for it, check out our handy manual and tips!
Comparing Edibles vs. Tinctures
Dosage
Edibles may be more discreet and easier to take, but they come with set dosages per gummy or candy, making it hard to cut them in exact half or quarters. Tinctures come with droppers that make it easier to take your desired dose, depending on your preference, desired effects, or situation.
That's why sublingual tinctures may be better for beginners and edibles can be for those who have already worked their way up to a higher dosage.
How Fast Do They Work?
Tinctures take effect very quickly, usually within 15 to 30 minutes. The CBD absorbs through the skin under your tongue and gets delivered straight into the bloodstream to provide you with fast-acting results.
On the other hand, CBD edibles take much longer to take effect. Since they're actually chewed and swallowed instead of being absorbed directly into your bloodstream, the cannabinoids first go through your digestive system and get processed through your liver. Only when processed do they actually enter into your bloodstream. It usually takes 45 to 90 minutes before they take effect.
Final Thoughts
Both of these incredible CBD & Delta 8 forms are here to help you relax, calm your nerves, shift your focus to tasks at hand, and deliver a more restful night of sleep. Depending on your history of use, level of experience, and overall preference, one form may be better than another, but whichever you choose is surely going to help you feel better.
Check out our selection of edibles and tinctures and give them a try - we're certain you'll quickly find your favorite (or favorites)!