Everybody has bad habits they'd like to break. Smoking, drinking, spending too much time on the phone, or eating junk food.
Getting rid of bad habits — or better yet, setting positive ones — can be a challenge. Thankfully, CBD is here to help. CBD is a naturally-occurring compound that millions of people around the world rely on for benefits like mental clarity, pain management, and better sleep. While it's derived from hemp, it brings all the positive physical and mental benefits without the typical high you'd get from marijuana.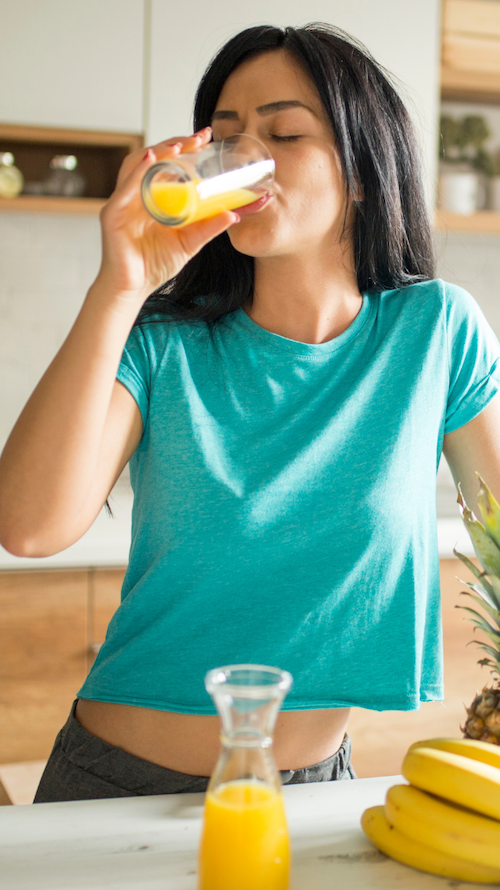 Isn't it about time you stop letting bad habits hold you back? Here's how you can start building good habits for a happier and healthier life by taking CBD daily.
CBD Can Help You Get a Better Night's Rest
To start your day off right, everybody needs to get enough rest. And yet, so many of us aren't getting the sleep we need. One in every three adults in the U.S. isn't getting the recommended seven to nine hours.
This can have serious consequences on your health, mental wellbeing, and overall quality of life. CBD can help put your sleep schedule back on track to properly rest your mind and body.
In addition to the natural relaxation effect of CBD, studies show that regular doses can support healthy sleep. One study found that a CBD dosage each night increased sleep duration. Another study showed that CBD decreases cortisol levels, which can help encourage healthy sleep patterns.
CBD Can Boost Your Mornings
Let's face it. Most of us aren't morning people. And even for those who love to wake up early, the mornings might not come easy for you. Whether it's packed morning routines, traffic-filled commutes, or breakfast on the go, it can be challenging to keep your cool.
Incorporating CBD into your morning routine is a great way to help you stay collected, relaxed, and ready to go in the morning. A regular dose of CBD oil or other CBD-infused products can keep you in a calm headspace, even if your responsibilities are piling up on you from the moment your alarm goes off.
CBD Can Help You Unwind After Work
How do you usually de-stress after a long day? We all have our ways of relaxing after work, but some of them can be unhealthy. Reaching for a wine glass or bottle of beer, for example. Or even just spending hours scrolling on your phone.
These coping mechanisms might give you a rush of dopamine, but they can only offer short-term relief — you might even feel worse later on.
That's where CBD can come in handy. CBD has a natural relaxing effect, allowing you to de-stress in a healthier way. According to a 2015 review, CBD interacts with receptors in the brain that regulate fear, reducing anxiety-induced feelings and behaviors.
CBD Can Improve Your Workout Routine
If you're looking to build a daily good habit of exercising, you're not alone. But it can be hard to work exercise into your daily routine without the right energy and motivation.
Anyone from casual gym-goers to dedicated athletes can use CBD to step up their workout routines. For before a workout, CBD can offer a boost of energy and drive to help master your routine.
For after you've exercised, CBD can help you ease into the recovery process. CBD isn't just a natural pain-killer, but it can also reduce inflammation in the muscles. A bit of CBD post-exercise can help ease soreness and get you ready for your next workout.
Incorporating CBD Into Your Daily Routine
So you've decided to start using CBD daily to improve your good habits. How do you start?
It's easy to incorporate one of our tinctures into your day-to-day routine. Put a few drops directly under your tongue or mix them into your food or drinks. For example, if you're taking CBD in the morning, you can drop it in your coffee, smoothie, or morning oats.
The type of CBD tincture you take will depend mostly on what you're taking it for:
Creating a Daily CBD Ritual for Positive Habits
We're only just learning about the wide range of benefits that CBD has to offer, but studies are already showing a promising link between CBD doses and benefits like pain relief, sleep quality, relaxation, and more. Whether you're trying to adopt a habit or ditch your old ones, CBD might just be the final push you need to make it a part of your routine.
Not sure which products would be the right fit? Check out our full range of CBD products, from pre-rolls to tinctures to topicals.
Curious about the difference between CBD & CBG?
Check out our blog post about that topic here!